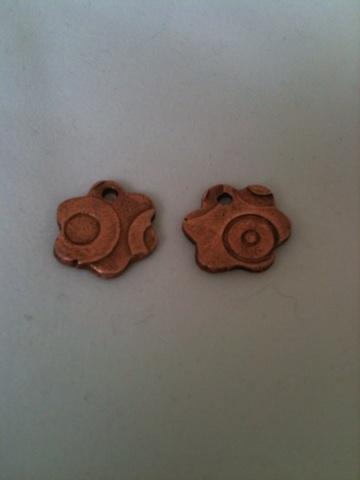 they are quite shiny in real life, but the light levels are so low today, and I can't find a spare extension cable to put on the light box lights.
Made from PMC Copper. with patina in the low-points of the design - the high-points have been polished with an agate burnisher.
I haven't sealed them, as I am not sure if they will have a bit of Vintaj Patina or Guilders Paste added to them.
Hugs
Kay