instruments of torture?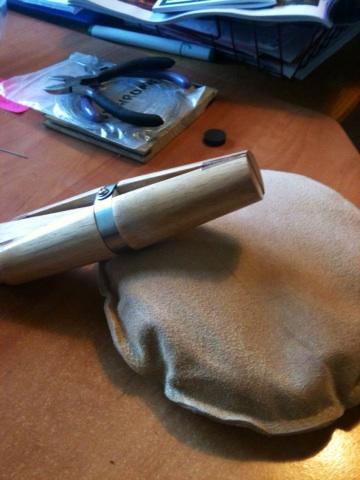 Well I suppose they could be ............. but it's just a suede sandbag (to stop noise and take some of the sting out of hitting metal), and a Ring Clasp (you take out the wedge, hold whatever you need with the other end, and then slam the wedge back in to hold it firm - especially useful when holding metal when sanding (although not restricted to that!!).
I'm waiting for the die cutter to show up, and then I'll be all set along with my dapping block to make some nice beads caps.
I've been making more Dogwood Violets in clay this morning, as my kiln is large and I like to fill it. I have a project that needs to be ready for 10th January, so panic is setting in to get it fairly well filled for a bisque firing, then get them glazed and a project ready.
Doesn't help that I'm going to idle my time away this evening watching this:
at Hailsham Pavilion, oh and Seven Brides for Seven Brothers is on in an hour or so!
Happy Sunday peeps.
Kay