this time though, they are a little bit different, insomuch as they have tri-foliate leaves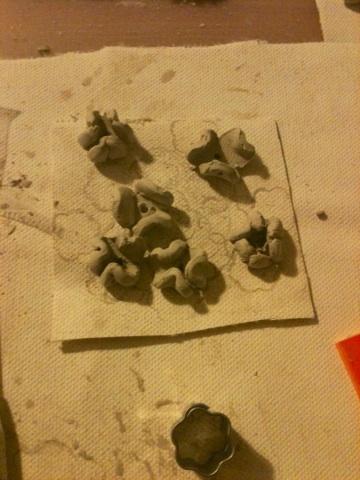 They are in their "rough as" stage at the moment, but should look lovely when re-fined (as that fettling in the ceramic world?) and then bisque fired.
I've also been working on some Sakura flowers, which are smaller, but based on the same idea, which is that they can be used with head pins ..... in my head I see some with enamelled ones and some with blingy beaded or pearl ones that act as stamens.
That's the thing .... you see it in your mind, but translating it to real life is the tricky bit!!
Like everybody else I imagine it is busy, busy, busy with Christmas preparations (silly really as it is only 1 or 2 days at the most!!), and so the blog has been a bit quiet.
This afternoon the holidays start for Lydia and I as we're off to do some last minute shopping, have a Maccie D's and then watch Rise of the Guardians at Hailsham Pavilion.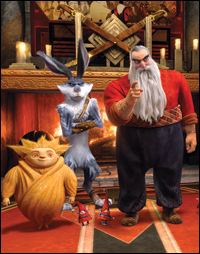 So excited about that, it looks just up our street with loads of punch lines and fabulous animation.
Toodlepip.
Hugs
Kay