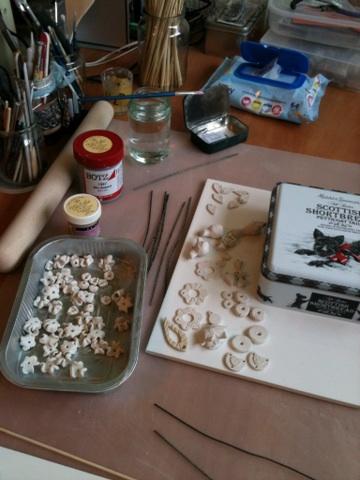 After a lovely long walk with the Hound of Cowbeech this morning, I am back and cleared up the mess that was my desk, and then emptied the kiln to find this lovely lot of stuff to be glazed.
Having just cleaned up the holes a bit on some of the stuff that needed it, I'm new indulging in a delicious Scottish Raspberry Yoghurt and then it will be set to and get all of this glazed. The long awaited "Olive" glaze turned up just before Christmas, and so I am looking forward to how that one will turn out.
The family managed to eat (with a bit of help from me) the Shortbread biscuits, and now I've got an adorable tin with a Scottie Dog on it to store some of my tools ........ I have a bit thing about tins, just love 'em!!!
Thought I would share the latest note left for me by Lydia: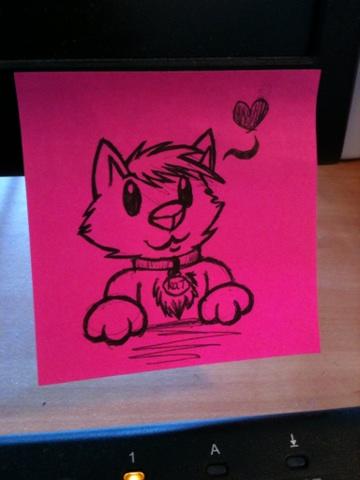 I'm always finding them stuck to my PC - I have the best daughter ( a great Son too, but I haven't seen him for over a week .... mmmm, maybe his room will be mine soon!!!!!).
Hugs