to finish off some of the projects I started last night, and then had to break off from to speak to my BFF.
My desk as is at 6 a.m. this morning: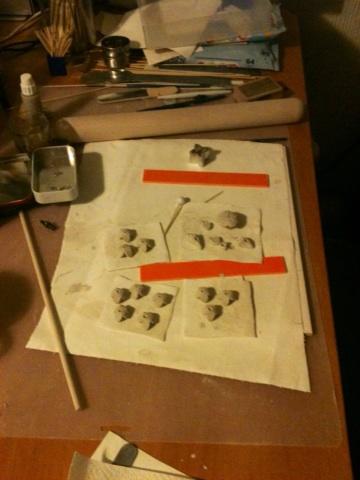 not that pretty to look at, but I have seen it in a far more untidy state.
You can't see from this picture what those blobs of clay are, one of them is this: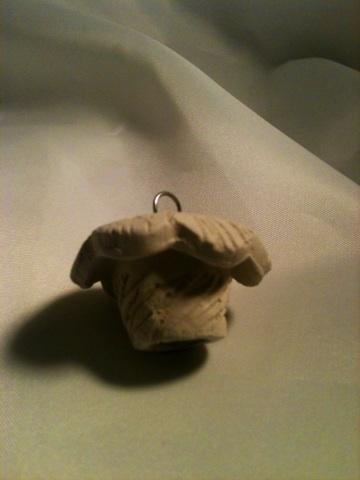 .... a little Mushroom pendant, which looks like this from the top: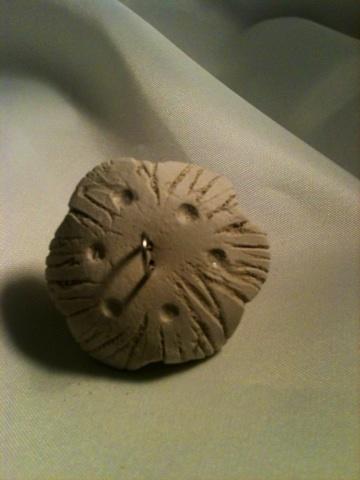 I think it will look super adorable glazed in the Red Peony Glaze (actually the official name of that glaze is Boomberoot, or Beetroot in English, not an attractive name for a very attractive glaze is it?!).
I also have 8 little somethings to make for the first people that hit "Like" button over on Facebook last week, I was thinking little tiny bowls to sit on their desks, but will see where the clay takes me today.
More lovely, interesting, inspiring WOYWW desks to be found over at
Fair Queen Julia's.
Happy WOYWW Peeps.
Hugs
Kay