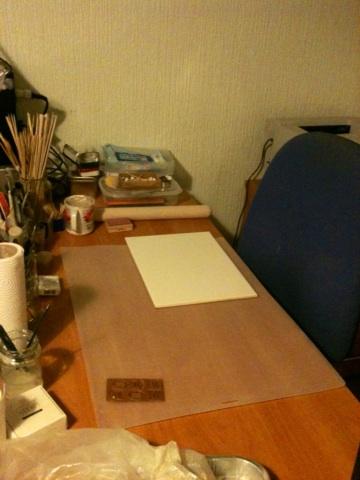 Enjoy the sight ... it doesn't happen often!!!
I have lots of stuff in the kiln to be unloaded and glazed so this state will not remain.
I had planned to go on endlessly about carving a master mold for something, but have been caught off guard by the clock ... for now Happy WOYWW and see you all later.
For interesting, and more crafty desks's than mine head off to
Fair Queen Julia's for a snoop.
Hugs
Kay