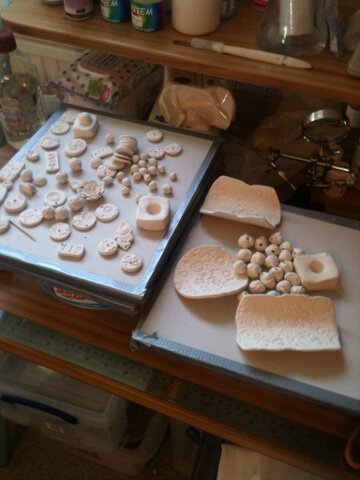 .... there is also a big bowl of beads underneath the board with the dishes on, plus some texture tiles sitting in there.
As anyone with a kiln will tell you, there is no point firing it up for just a couple of things. Three dishes ready to go, and then these have just had the foot put on them this morning: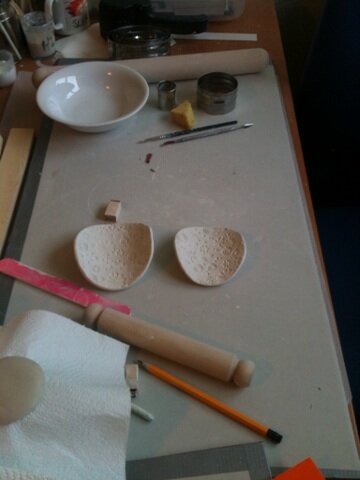 There was another one, but I broke it, then mended it, and broke it again .... so that has gone in the bag waiting to have water added and be wedged.
Bottom left hand corner of the picture you can also make out another tiny dish that I cut out with some spare clay this morning whilst I was cutting out the feet for the dishes. It is plain in side at the moment, but I will probably carve it later on this evening somehow when it has gone to leather hard.
We're off the the Out Laws for Lunch today, so laters Peeps.
Hugs
Kay