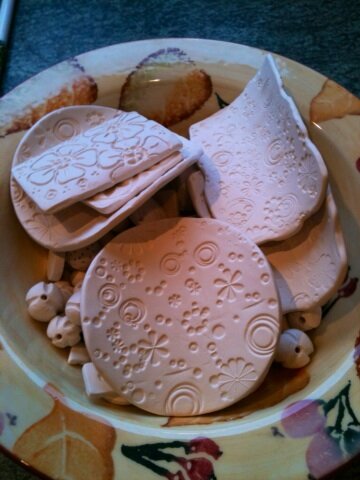 and I unloaded the kiln very early this morning (6.00 am) before the Hound and I headed off with Guy to be dropped over at the Orchards for a long, long walk.
I've just waxed the bottom of the dishes so that I can glaze them, and then pop them back in the Kiln.
Underneath all those dishes and texture plates, are a huge amount of beads that also need to be glazed.
It'll take me a while to do them.
Heading off to Eastbourne when Lydia drags here sorry hide out of bed, so see you all later.
Hugs
Kay